Sydney Amis
Associate Attorney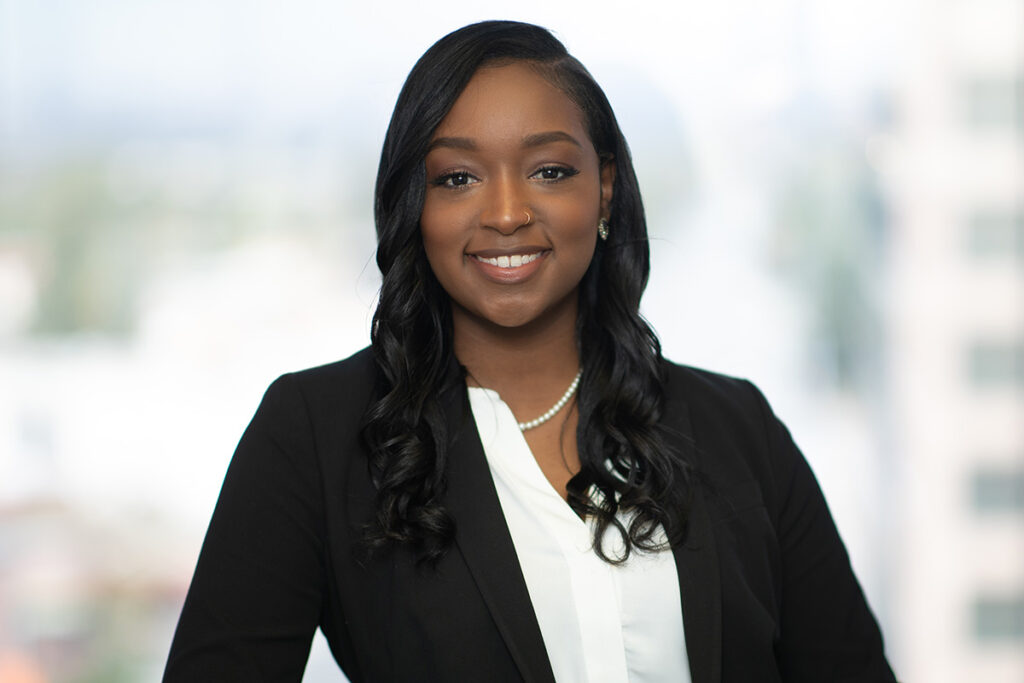 Sydney Amis is an associate attorney at the Law Office of  André J. Ausseresses, APC. She brings a range of experience to her practice of family law. She helps clients with their challenges in divorce, child custody, domestic violence, and support agreements. She offers client centric representation that combines respect, advocacy, and compassion.
Sydney earned her Juris Doctorate from Chapman Dale E. Fowler School of Law following her undergraduate studies at Loyola Marymount University. While at Chapman, she served as a certified law clerk with the Bette and Wylie Aitkin Family Protection Clinic in Orange California. Her empathic approach helped clients receive the guidance they needed for every stage of litigation.
Sydney recognizes that each client has a different story, and she develops fact specific strategies for each case. As a fierce advocate, she provides clients with the critical tools to make informed decisions and resolve the emotion-filled challenges of complex disputes.
Public and non-profit volunteer work:
The Los Angeles Center for Law and Justice
The Los Angeles City Attorney's Office
Community Lawyers Inc.
Skadden Arps Pro Per Guardianship Clinic
Memberships:
Orange County Bar Association
Thurgood Marshall Bar Association
Free Initial Consultation
Helping you through family law matters such as divorce, domestic violence, legal guardianship, child support, child custody, visitation rights, alimony and more.
Serving all of Orange County, California.
Call: (949) 244-8871
What Our Clients Say About Us
This firm really cared. They gave me personal attention when I was going through my divorce. I found them to be very detailed and kept me informed every step of the way. The took away the edge of what was a trying and stressful time for me. A competent, compassionate, thorough, personal and a professional law firm.
Caring and professional! Wouldn't go anywhere else! I have had a such a GREAT experience working with this team, I had to! Everyone in the office is knowledgeable, professional, kind and quick to respond. It would truly be a mistake to go anywhere else for the services they provide!
They handled my case very well. They scoured through the details and supplied good communication so I always felt informed and clear about my position within the litigation. Each time we meet the staff was very informed and clear on the details of my case and goals for which I hired them.