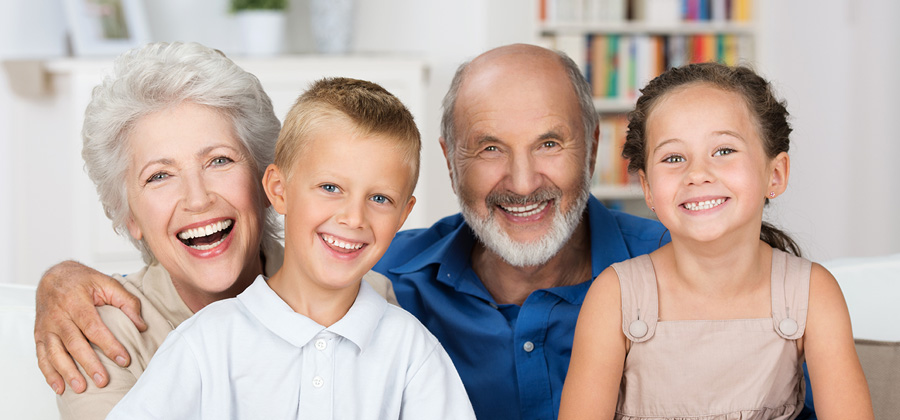 California Legal Guardianship Lawyer
Becoming the guardian of a child can make a huge difference in their life and your life. Guardians can have a hugely positive effect on the children they care for, especially if their parents are unwilling or unable to provide that care.
However, becoming a guardian isn't always an easy process, as it involves going through the court system. Having an experienced California family law attorney on your side can help make the process smoother for you and the child you want to become the guardian of.
Why Do Some Children Need Guardians?
Typically, children require guardians because their parents are unable to take care of them or provide for them in the way they should. Common examples of this include:
Parents who are suffering from severe mental or physical illness
Parents who must travel overseas or long distances from their children for long periods of time
Parents who must enter rehabilitation programs for long periods of time
Parents who are addicted to drugs or alcohol
Or parents who are unable to raise their children for any other reason
Guardians play an important role in children's lives because they have the power to make important decisions on their behalf. That includes deciding where they go to school, when and where they go to the doctor, whether they can play sports or participate in other extracurricular activities, and more.
Are Guardianships Permanent?
Although guardianships are typically "more permanent" than foster parenting, they aren't as permanent as adoption. That means that guardians don't have to check in or be evaluated as frequently or intensively as foster parents, but they also aren't legally obligated to care for children under their guardianship after they turn 18.
Because of that, guardianship is a great way to stabilize the lives of children whose parents are temporarily unable to provide for them. The guardians receive many of the same powers as the children's actual or adoptive parents, but they can transition custody back to the biological parents or even adopted parents when the time comes.
Who Becomes Guardians of Children?
Typically, guardians are relatives of children whose parents can't fulfill their duties. Older siblings are commonly appointed as guardians, as are grandparents, aunts, uncles, cousins, and more. Ideally, guardians should have stable home lives, clean and secure places for the children under their care to live, and enough flexibility in their personal and professional lives to be there when the children need them.
However, you don't have to be related to a child to become their guardian. For example, some parents may pre-appoint people to be guardians of their children due to life circumstances or as a "just in case" scenario. The main requirements for guardianship are:
The guardian is a legal adult
The guardian is physically able to care for the child
The guardian will have enough time to care for the child
The guardian will be able to financially support the child
When Should You Not Become a Guardian of a Child?
If you're considering becoming a guardian of a child, ask yourself the following questions:
Are you ready for the responsibilities of raising a child with the possibility that it could continue until they turn 18 years old?
Are you ready to accept responsibility for the child's actions, particularly from a legal standpoint?
Are the child's parents supportive of the guardianship arrangement, or will they contest it?
Are you capable of providing a stable and secure home life for the child for the entire duration of the guardianship?
What Needs to Happen for a Person to be Granted Guardianship of a Child?
Becoming the guardian of a child can be a complicated process, as it requires:
Consent from both parents, unless only one is available to provide consent
Abandonment or termination of parental rights from the parents
Unfit parents whose lifestyles put the children in danger, thus necessitating the appointment of a guardian
Permission from a judge who believes that the child's best interests will be served with the applicant becoming their guardian
Note that biological parents can terminate a guardianship at any time and reclaim all rights to their children, especially when the guardianship was granted due to simply being away from the child because of military/career reasons.
Can Legal Guardians Adopt the Children They Care For?
Yes! Because there are limitations involved with guardianship, especially involving inheritance and estates, some guardians choose to legally adopt the children under their care. However, this requires terminating the birth parents' rights to the child, whether it happens voluntarily or involuntarily. If the birth parents still have parental rights, the guardian can't adopt no matter how long the child lives with them.
Our Lawyers Are Here to Help You Through the Guardianship Process
Becoming a guardian of a special child in your life can be one of the greatest and most rewarding decisions you'll ever make. But there are many hoops to jump through, and many people don't know where to start. In addition, many would-be guardians are reluctant to go in front of a judge and argue their case, especially if there's pushback from the parents or others in their lives.
At the Law Office of André J. Ausseresses, APC, it's our goal to take the stress of the guardianship process off your shoulders. We have one goal in mind when you contact us. That is to ensure the child you want to raise is able to live with you safely, securely, and as soon as possible. Contact us today for a free initial guardianship consultation. We have years of experience with California family law, and we know what it takes to help our clients get the resolutions and outcomes they deserve.
Free Initial Consultation
Helping you through family law matters such as divorce, domestic violence, legal guardianship, child support, child custody, visitation rights, alimony and more.
Serving all of Orange County, California.
Call: (949) 244-8871
What Our Clients Say About Us
This firm really cared. They gave me personal attention when I was going through my divorce. I found them to be very detailed and kept me informed every step of the way. The took away the edge of what was a trying and stressful time for me. A competent, compassionate, thorough, personal and a professional law firm.
Caring and professional! Wouldn't go anywhere else! I have had a such a GREAT experience working with this team, I had to! Everyone in the office is knowledgeable, professional, kind and quick to respond. It would truly be a mistake to go anywhere else for the services they provide!
They handled my case very well. They scoured through the details and supplied good communication so I always felt informed and clear about my position within the litigation. Each time we meet the staff was very informed and clear on the details of my case and goals for which I hired them.