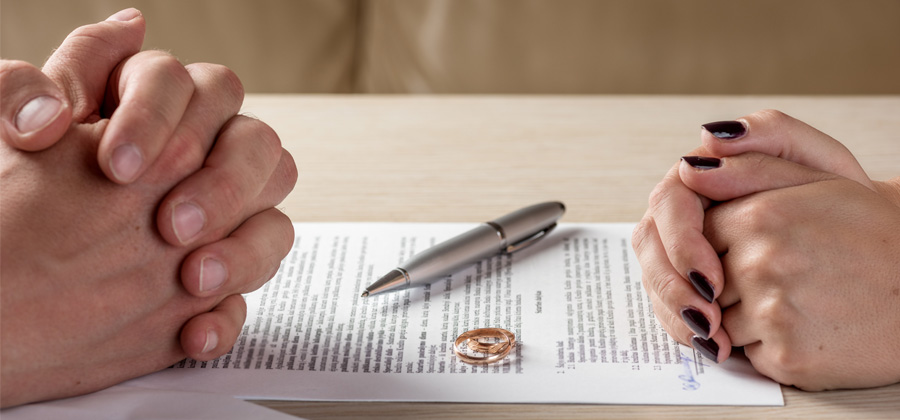 Orange County Divorce Lawyer
Divorce isn't something anyone takes lightly. You may have already spent many hours thinking over your decision. You may still be considering it right now. You may be thinking about visitation rights with your child and child support. Family law in California isn't just confusing. It's something that no person should have to muddle through alone. Here are a few steps that will happen along the way.
California's Jurisdiction
Before you file for divorce, several matters of jurisdiction will come up. For instance, you'll need to have resided in the state for six months and the county where you're going to file for three months. Also, your child will need to have resided there for six months. Every requirement has exceptions but, don't worry. The Law Office of André J. Ausseresses, APC will be by your side to provide the best divorce advice and make sure everything is done right.
Filing for Divorce
Petition. Summons. Discovery. Order to show cause. We'll be honest with you, the toughest part isn't always asking for the divorce. The fact is that family law in California is not made to be simple. Sometimes, it doesn't seem to be very fair, either. But the hardest part of all is what you're going through and we understand that. We'll provide the best divorce advice through every step and take on the stress of making the system work for you.
Family Law Litigation
Sometimes appearing in court is unavoidable. When that becomes necessary, we will utilize all the evidence received through the fact gathering process called discovery, employ third party experts when necessary, and utilize other witnesses to properly present the evidence of your case. You deserve to have a divorce lawyer standing beside you who can stand up for you during this crucial time. We are here for everyone in and around Orange County who needs assistance with family law, including all members of the LGBTQ community.
The Divorce Judgment
When your trial concludes, the court will enter a final Judgment. This Judgment is a blueprint for your new life, including child custody, visitation rights, alimony, possible issues with restraining orders, distribution of property, and child support. Located in Irvine, California, the Law Office of André J. Ausseresses, APC will work with you to make sure this blueprint meets your approval.
André's philosophy and methods as a divorce lawyer have been tried and tested in four different CA counties and have proven to provide consistent resolution of parental issues for his clients.
Free Initial Consultation
Helping you through family law matters such as divorce, domestic violence, legal guardianship, child support, child custody, visitation rights, alimony and more.
Serving all of Orange County, California.
Call: (949) 244-8871
What Our Clients Say About Us
This firm really cared. They gave me personal attention when I was going through my divorce. I found them to be very detailed and kept me informed every step of the way. The took away the edge of what was a trying and stressful time for me. A competent, compassionate, thorough, personal and a professional law firm.
Caring and professional! Wouldn't go anywhere else! I have had a such a GREAT experience working with this team, I had to! Everyone in the office is knowledgeable, professional, kind and quick to respond. It would truly be a mistake to go anywhere else for the services they provide!
They handled my case very well. They scoured through the details and supplied good communication so I always felt informed and clear about my position within the litigation. Each time we meet the staff was very informed and clear on the details of my case and goals for which I hired them.