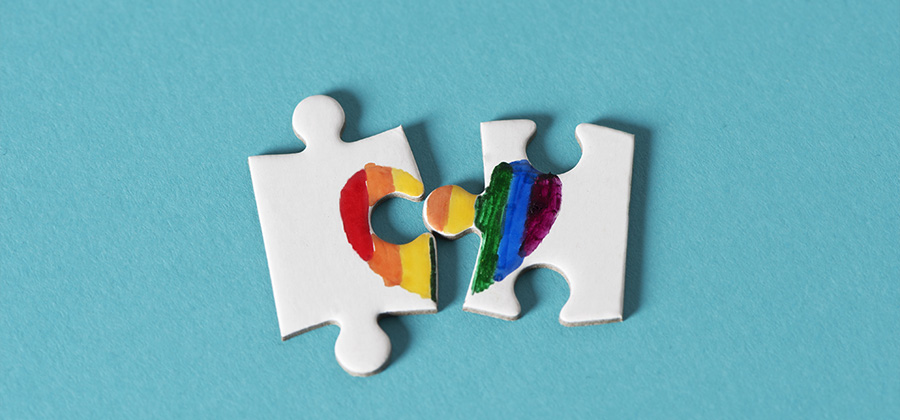 Orange County LGBTQ Family Law Representation
At the Law Office of André J. Ausseresses, APC, we know that family has many meanings, definitions, and representations. We also know that many people struggling with family law issues may feel underserved, unrepresented, and even unwelcome when trying to get legal representation. We are here for everyone in and around Orange County who needs assistance with family law, including all members of the LGBTQ community.
Family is family, regardless of your gender, sexual orientation, or partner. For many people, family is the most important thing in their lives, and it's our goal to assist in any way possible when problems arise. Whether you're dealing with divorce, child custody, child support, alimony, domestic violence, restraining orders, or other legal matters, you can count on our team of experienced family law attorneys to fight for you to get the best possible outcome.
How Our Family Law Attorneys Can Help You and Your Loved Ones
The issues that families can and often do encounter over the years are varied and complex. Solving them through the legal system requires having an experienced and dedicated law firm on your side. Our divorce attorneys know that dealing with family law issues is always a struggle, and it can be even more challenging for the LGBTQ community.
When you contact us about any of the following issues, we'll do everything we can to take some of the stress of the situation off your shoulders while building towards a successful resolution for you and your loved ones:
Divorce—Divorce is consistently ranked as one of the most stressful events you can experience in life. Our lawyers know how it might affect you, your spouse, your children, and other family members. We'll work hard to ensure that the process goes as smoothly as possible and resolves in a peaceful and satisfactory manner for you.
Child custody and visitation—The idea of not being able to raise or even see your children on a regular basis can be terrifying, but it's a common struggle that parents go through during divorce or separation. On the other hand, you may have concerns about your ex-spouse being around your children due to behavioral issues. Whatever your individual case may be, we're here to make sure your concerns are heard, backed up with evidence, and presented properly in court.
Child support—Children are often significantly impacted by divorce, especially from a financial perspective. We know that child support is frequently a contentious issue on both sides. Whether you need assistance determining how much child support your child need, are pushing for larger payments from your former spouse, or believe that you're paying too much based on your income, we're here to help.
Alimony—The dissolution of marriage often affects one partner from a financial perspective significantly more than the other partner—especially when career aspirations were put on hold or ended due to domestic requirements and child rearing. Our family law attorneys know how to fight to make sure alimony is awarded fairly based on income, lifestyle, and the needs of both spouses and children.
Domestic violence—No one should ever feel unsafe around family members, whether it's a spouse or other loved one, including a parent, child, or grandparent. Domestic violence isn't just a family law issue—it can also be a criminal matter with serious charges involved, including assault, battery, and more. Victims of domestic violence are often reluctant to speak out and seek help, and it's our goal to make sure they get the representation they deserve in the legal system.
Equitable property division—Marriage isn't just a legal bond created for romantic and child-rearing reasons—it's also the joining of financial assets. When a marriage ends in divorce, dividing up assets created or earned before and during the union can be difficult and complex. Ensuring that partners are treated fairly when dividing property requires years of experience and a deep understanding of family law, and we have both.
Parentage/Paternity—If your child was born and you and your partner weren't married at the time, you may be dealing with a paternity action. Whether a DNA test is being ordered or there's a dispute over signing a Voluntary Paternity Agreement, it's essential to have a knowledgeable Orange County family law attorney on your side. Paternity matters are complex, but you can get peace of mind knowing that your rights are being represented and upheld.
Restraining orders—Restraining orders are important court orders that help protect people who are vulnerable to physical, emotional, or mental abuse from others, including spouses, former partners, and others who seek to do them harm. Obtaining a restraining order isn't always easy, and there are many steps that must be taken for it to take effect. Our team knows how vital restraining orders can be for clients who feel vulnerable, and we work hard to ensure the process is both completed quickly and strongly enforced.
Call Today—Our Initial Consultations Are Always Free
We believe that access to the legal system shouldn't be dependent on whether you can afford expensive upfront legal fees. That's why all of our initial consultations are free. Regardless of your gender, sexual orientation, or the type of family law issue you're dealing with, the Orange County family law attorneys at the Law Office of André J. Ausseresses, APC, want to help you get the outcome you deserve. Contact us today for a free initial family law consultation.
Free Initial Consultation
Helping you through family law matters such as divorce, domestic violence, legal guardianship, child support, child custody, visitation rights, alimony and more.
Serving all of Orange County, California.
Call: (949) 244-8871
What Our Clients Say About Us
This firm really cared. They gave me personal attention when I was going through my divorce. I found them to be very detailed and kept me informed every step of the way. The took away the edge of what was a trying and stressful time for me. A competent, compassionate, thorough, personal and a professional law firm.
Caring and professional! Wouldn't go anywhere else! I have had a such a GREAT experience working with this team, I had to! Everyone in the office is knowledgeable, professional, kind and quick to respond. It would truly be a mistake to go anywhere else for the services they provide!
They handled my case very well. They scoured through the details and supplied good communication so I always felt informed and clear about my position within the litigation. Each time we meet the staff was very informed and clear on the details of my case and goals for which I hired them.