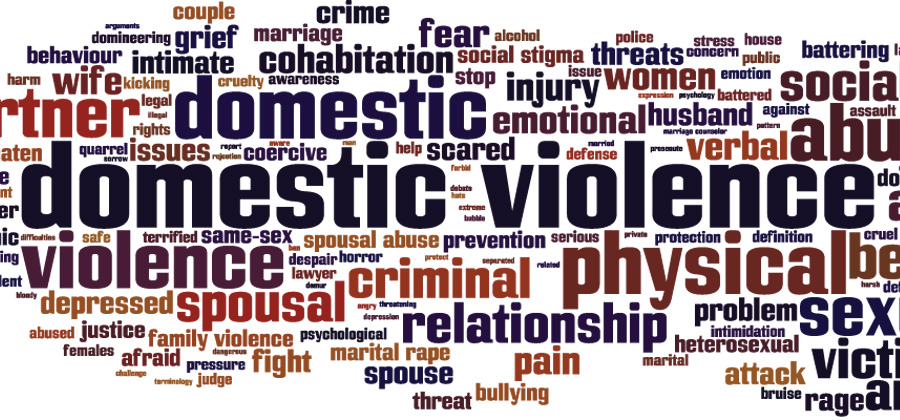 Domestic Violence Allegations
Fighting For The Accused & Those Seeking Protection
Domestic Violence is very serious. If found liable, it will affect the custodial rights of a parent and possibly cause termination from employment (such as police officers, firemen, and school teachers). The Law Office of André J. Ausseresses, APC strives to maintain and enhance the visitation and custodial rights of its clients, and the safety of the client's children.
Domestic Violence is covered under the Family Code and was specifically added to the code via the Domestic Violence Prevention Act. The Domestic Violence Prevention Act is located in the Family Code starting with Family Code §§6200 et seq. The abuse that is related to domestic violence is defined in the Family Code under section 6203. In the Family Code, abuse is defined as intentionally or recklessly to cause or attempt to cause bodily injury, sexual assault, or to place a person in reasonable apprehension of imminent serious bodily injury to that person or another. Family Code §6320 defines the acts that can be enjoined and restrained from by way of an ex-parte (emergency) hearing.
Domestic Violence is a quasi-criminal action, which has many negative results. Once an individual is found to be liable for domestic violence, the domestic violence presumption against that party having custody of a minor child is attached. The presumption is rebuttable, thereby meaning with the right evidence and facts, the presumption can be overcome. However, as a practical matter it is better to defend against the domestic violence act rather than to rebut the presumption.
If the court finds a party liable for domestic violence, the court will issue a restraining order which results in limiting that party's visitation with the minor child. Furthermore, if the restraining order is violated, the maximum penalty is incarceration for up to one year.
Free Initial Consultation
Helping you through family law matters such as divorce, domestic violence, legal guardianship, child support, child custody, visitation rights, alimony and more.
Serving all of Orange County, California.
Call: (949) 244-8871
What Our Clients Say About Us
This firm really cared. They gave me personal attention when I was going through my divorce. I found them to be very detailed and kept me informed every step of the way. The took away the edge of what was a trying and stressful time for me. A competent, compassionate, thorough, personal and a professional law firm.
Caring and professional! Wouldn't go anywhere else! I have had a such a GREAT experience working with this team, I had to! Everyone in the office is knowledgeable, professional, kind and quick to respond. It would truly be a mistake to go anywhere else for the services they provide!
They handled my case very well. They scoured through the details and supplied good communication so I always felt informed and clear about my position within the litigation. Each time we meet the staff was very informed and clear on the details of my case and goals for which I hired them.