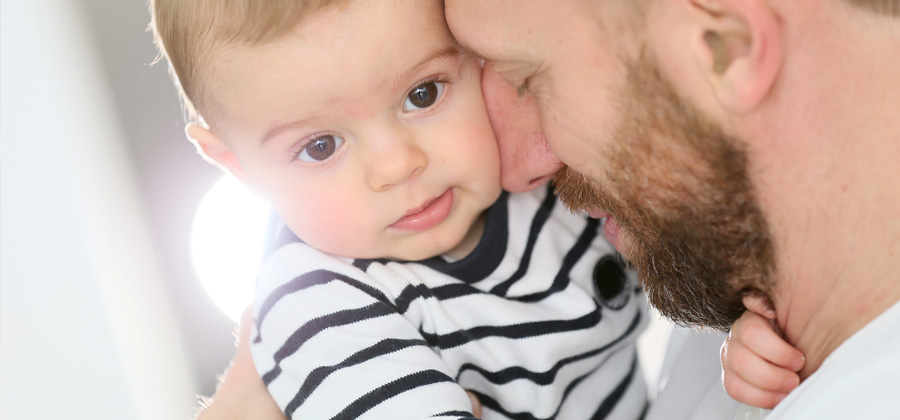 All too frequently, there is a perception that when it comes to custody issues, children should spend more time with their mother rather than their father. This perception is strongest when a child is first born. In the unfortunate circumstance that parents are either separating or seeking divorce during this early stage of childhood, it is critically important for fathers to seek custodial rights as soon as possible.
There seem to be two schools of thought on this issue when it comes to courts making an ultimate decision on the custodial arrangement between parents. The first is that a newborn child should be spending as much time as possible with the mother. The mother just gave birth, the child optimally should be breastfed, and the child should be slowly weaned away. Although the judges that subscribe to this model may not be opposed to eventually allowing the father to have 50/50 custody, this can turn into a long drawn out process from the father's perspective.
The second school of thought is that in a broken relationship, a child is better positioned to develop and have the best chance of success throughout life by spending as much time as possible with both parents from the day that the child is born. Although there may be certain benefits to breastfeeding, there are alternative methods that may be employed for the benefit of the child. Pumping milk when the mother is not with the child is one such alternative. Powdered milk is another. Creating a unique custodial arrangement during those early weeks and months, and rearranging over time is yet another.
If you are a father and find yourself in the above situation it is important to take the first step by contacting an attorney to protect your rights as soon as possible. Any delay can and will be used to your disadvantage, as the other side will make a persuasive argument as to the status quo. Once the status quo has been in place, courts are much less likely to make any dramatic changes, and you will find yourself in an uphill and prolonged battle.
At the end of the day, the law applies equally to both mothers and fathers. There is nothing in the family code or any other California statute that favors mom over dad. The ultimate issue is when does a father take action? Give us a call at Law Office of André J. Ausseresses to assist you in taking that action immediately. The first step is always the most difficult, but the most important in protecting your father's rights.
Free Initial Consultation
Helping you through family law matters such as divorce, domestic violence, legal guardianship, child support, child custody, visitation rights, alimony and more.
Serving all of Orange County, California.
Call: (949) 244-8871
What Our Clients Say About Us
This firm really cared. They gave me personal attention when I was going through my divorce. I found them to be very detailed and kept me informed every step of the way. The took away the edge of what was a trying and stressful time for me. A competent, compassionate, thorough, personal and a professional law firm.
Caring and professional! Wouldn't go anywhere else! I have had a such a GREAT experience working with this team, I had to! Everyone in the office is knowledgeable, professional, kind and quick to respond. It would truly be a mistake to go anywhere else for the services they provide!
They handled my case very well. They scoured through the details and supplied good communication so I always felt informed and clear about my position within the litigation. Each time we meet the staff was very informed and clear on the details of my case and goals for which I hired them.