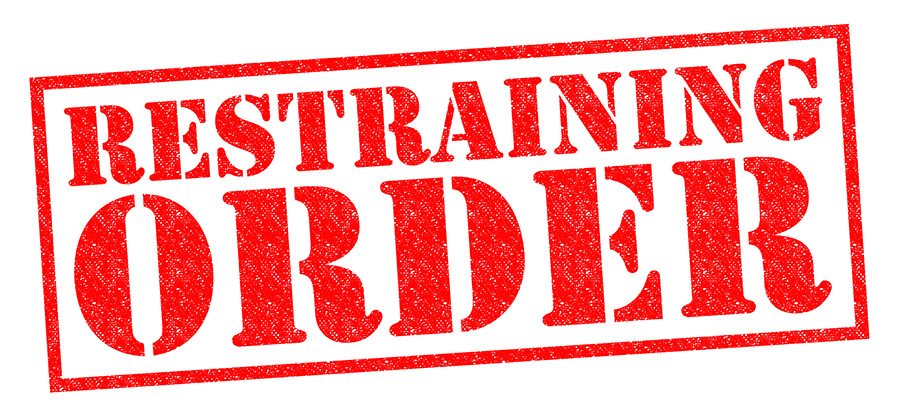 Restraining orders or protective orders are orders by the court restraining an individual's rights. A restraining order can prevent a person from being within a certain distance of another, including the second party's residence, employment, vehicle, or other individuals associated with the second party. Restraining orders are issued after a finding of abuse or harassment, and can be issued permanently for a number of years.
Present Danger of Abuse or Child Abduction
The Family Code states at §6251 that an Emergency Protective Order may be issued only if the judicial officer finds both of the following:
That reasonable grounds have been asserted to believe that an immediate and present danger of domestic violence exists, that a child is in immediate and present danger of child abuse or child abduction, or that an elder or dependent adult is in immediate and present danger of abuse.
That an emergency protective order is necessary to prevent the occurrence or recurrence of domestic violence, child abuse, child abduction, or abuse of an elder or dependent adult.
Without the finding of the aforementioned items, the court is without power to issue a Temporary Restraining Order. However, as a practical matter, the court will err on the side of caution. Thus, the court will normally issue a Temporary Restraining Order based on one party's declaration until a court hearing can be held to determine whether or not an evidentiary basis is reached to authorize a permanent restraining order.
Free Initial Consultation
Helping you through family law matters such as divorce, domestic violence, legal guardianship, child support, child custody, visitation rights, alimony and more.
Serving all of Orange County, California.
Call: (949) 244-8871
What Our Clients Say About Us
This firm really cared. They gave me personal attention when I was going through my divorce. I found them to be very detailed and kept me informed every step of the way. The took away the edge of what was a trying and stressful time for me. A competent, compassionate, thorough, personal and a professional law firm.
Caring and professional! Wouldn't go anywhere else! I have had a such a GREAT experience working with this team, I had to! Everyone in the office is knowledgeable, professional, kind and quick to respond. It would truly be a mistake to go anywhere else for the services they provide!
They handled my case very well. They scoured through the details and supplied good communication so I always felt informed and clear about my position within the litigation. Each time we meet the staff was very informed and clear on the details of my case and goals for which I hired them.